Real estate in Antibes & Juan-Les-pins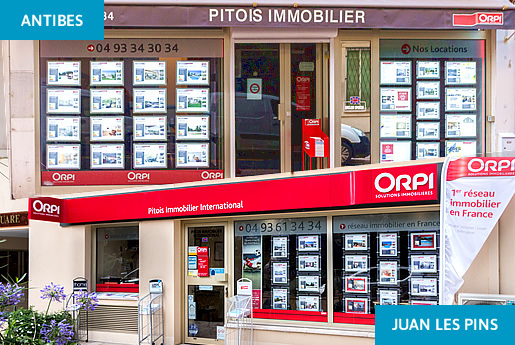 Pitois Immobilier 2 real estate agencies in Antibes and Juan-les-Pins. Among the oldest agencies of the ORPI network in Antibes, our family real estate agencies, perpetuate our activity since 1964, in professional rigor and quality of service. With the ORPI agencies in Antibes and its region composed of 25 agencies members of the same common file of exclusivities, we are able to submit several hundreds of goods for sale to you.

Our transaction service offers you a range of goods for sale or rental, from a choice of apartments, from studios to 1 bedroom apartments, 2 bedroom apartments and more, in Antibes Juan-les-Pins. You will find among our selection of houses and villas, traditional houses, beautiful properties and charming villas on Cap d'Antibes, Biot and Antibes.